My peanut butter supply is replenished after a trip to one of the local Asian markets. I found this recipe for making your own
chocolate peanut butter cups
, but am a tad stumped.
I have no mini sized paper cupcake liners.
I don't want to use the huge pan
(no liners for that pan either, come to think of it).
I do not intend to make my own paper liners.
Greasing each cup seems gross, even with butter.
Am I wrong here?
What do I do? Can this still be done?
If not, I'll have to resort to these
amazing looking
peanut butter bars
.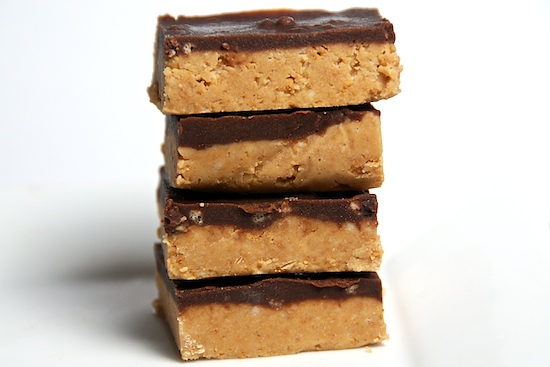 By the way - typing '
peanut butter cups
' into
Flickr's search box seriously makes your mouth water.